Comparative Negligence in South Carolina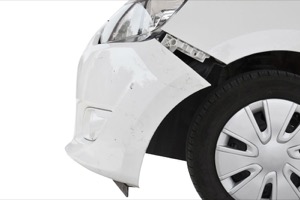 To recover damages in a South Carolina car accident, motorcycle accident, or other accident injury lawsuit, a cause of action for negligence is normally filed against the person responsible ("tortfeasor") for your injuries and damages. Determining who is responsible or legally liable is key. Anyone considering bringing a claim for damages should carefully consider the potential impact of Comparative Negligence in South Carolina.
South Carolina is a "modified comparative negligence state." That is different than North Carolina, which is referred to as Contributory Negligence jurisdiction.
In SC, even if the plaintiff is partially at fault for the accident, recovery for damages may still be an option if fault for the accident does not exceed the fault of the defendant. That is, if the jury finds the plaintiff 51% at fault in an accident case, that plaintiff cannot recover. However, if the Plaintiff and Defendant are found both to be 50% at fault, the Plaintiff can still recover 50% of the damages.
It is important to note that a plaintiff's potential award of damages after an accident, like lost wages, property damage, medical bills, and compensation for permanent injuries, will be reduced proportionally to their fault in causing the accident. The SC Accident laws on comparative negligence apply whether it's a bicycle accident or pedestrian injury, trucking accident, motorcycle accident, or even a car accident.
The legal liability (responsibility) laws regarding contribution in accident cases and Comparative Negligence in South Carolina pursuant to the Contribution Among Tortfeasors Act, S.C. Code Ann. §§ 15-38-10-65.
It can get complicated. For example, if an accident is caused due to the negligence of more than one person and the lawsuit for damages involves multiple defendants, the plaintiff's negligence cannot exceed the combined negligence of the other defendants.
Examples:
One Plaintiff, One Defendant: If the plaintiff is 30% at fault and the defendant is 70% at fault, and damages as determined by a jury are $100,000, the plaintiff would get a verdict for $70,000 from that defendant or, more likely, that defendant's car insurance company. It is the responsibility of the jury to determine the at-fault percentages of the plaintiff and the defendant in an accident case.
One Plaintiff, Multiple Defendants: If the jury finds that the Plaintiff is 40% at fault and Defendant 1 is 20% at fault and Defendant 2 is 40% at fault, the Plaintiff can still recover damages in the accident case because the combined negligence of the Defendants (60%) exceed the negligence of the Plaintiff (40%)
What Is Negligence in South Carolina? Who Is Responsible for an Accident?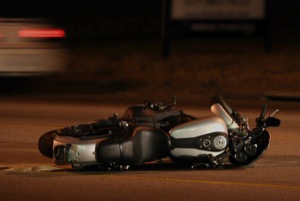 To recover against a defendant in a lawsuit for negligence in South Carolina, the plaintiff must prove: (1) duty of care owed by defendant to plaintiff; (2) breach of that duty by negligent act or omission; and (3) damages proximately caused by a breach of duty. Each element must be proven by a preponderance of the evidence.
Preponderance of the evidence means that it is more likely than not that the defendant was negligent.
Negligence is when someone fails to comply with a required duty or duty of conduct. In South Carolina, that duty may be part of the Common Law or may be established in other ways, including by statute, contract, relationship, property interest, or other circumstance.
For example, everyone is required to exercise reasonable care to protect themselves from injuries or damage. That is referred to as the Duty to Use Reasonable Care.
A breach of the Duty to Use Reasonable Care occurs when there is the failure to do something that a reasonable and prudent man would do under the circumstances. It is an objective standard. That means if the jury finds a reasonable person would not act in the way the defendant did (even if you personally would act in that manner) then the defendant's act or acts may be deemed "negligent."
Normally you do not have a legal responsibility or "duty" to anticipate someone else acting negligently. You may assume, without indications to the contrary, that other members of society will exercise reasonable care and will follow the safety laws of South Carolina.
A duty of care is often implied. For example, a driver has a duty of care to all other drivers on the road to operate the vehicle responsibly and in a safe and lawful manner.
That is not an absolute right.
You may not in every instance rely upon the assumption of reasonable care, if you are reasonably put on notice, due to the existing circumstances at the time, that you must take steps to protect yourself or others from harm. In that instance, you are required to use reasonable care to protect yourself or others from damages or injury.
What Is Proximate Cause in South Carolina?
Proximate cause means the cause of the injury and damages.
In South Carolina, proximate cause requires proof of (1) causation in fact and (2) legal cause. Causation in fact means that the plaintiff must show that his or her injuries would not have occurred "but for" the defendant's conduct. That is, the plaintiff wouldn't have been injured if the defendant had not been negligent.
Legal cause is proved by establishing foreseeability, which is a prerequisite to establishing proximate cause. The plaintiff doesn't have to prove that the wrongdoer should have contemplated the particular event or act that causes the plaintiff's injuries.
Under the South Carolina accident laws, the defendant may be held liable for anything which appears to have been a natural and probable consequence of his negligence. Therefore, a plaintiff proves legal cause by establishing the injury in question occurred as a natural and probable consequence of the defendant's negligence.
Call NOW for a FREE CASE EVALUATION
Accident injury cases in South Carolina can involve some pretty complicated fact patterns and interpretations of the law.
Comparative negligence claims demand careful consideration of the causes for an accident and determination of legal liability. Our accident lawyers in Rock Hill SC will want to review the accident report, road hazards, witness statements, and police records to help prove your case in an accident injury case in York County, South Carolina.
If you have questions about negligence and claims for damages that resulted from a car wreck, semi-truck accident, catastrophic injury, wrongful death, traumatic brain injury, boating accident or other Personal Injury Claim, the PI attorneys at our South Carolina law office provide a free consultation.
Attorney Chris Beddow is licensed both in South Carolina and North Carolina. Bill Powers is licensed only in the state of North Carolina and therefore limits his practice in personal injury cases to North Carolina only.