Do I Need a Lawyer?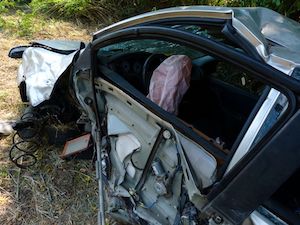 If you've Googled "lawyers near me," chances are you would benefit from some information and possibly legal advice.
You already have questions. After a wreck, that's normal.
Some find what they can online because they're afraid to committing to anything and are uncertain about how things work.
You may have concerns that even talking to a lawyer in consultation results in legal fees.
While that may be true for certain types or categorizes of legal services (family law and divorce matters for example), our law firm does not charge consultation fees for "accident" cases.
That type of legal service is most often handled by something we call a contingency fee.
Plaintiff's lawyers, attorneys who handle accident cases, insurance claims after a wreck, generally take a percentage of the ultimate recovery, if any.
"If we aren't able to settle or achieve a recovery, we earn nothing. There is no legal fee in those circumstances."

- Bill Powers, Accident Lawyer
Calling our office, talking to a lawyer, and asking questions about your legal options after an accident cost nothing.
Are Motorcycle Accidents Different?
Furthermore, what you tell us in consultation, even if you choose not to move forward with retaining an attorney or our law firm, remains confidential.
Lawyers keep confidences. We keep secrets. That's part of the attorney-client privilege.
As such, at least part of the decision-making process of whether to hire a lawyer for an accident case is made a bit easier.
You don't need to worry about the costs of legal fees.
There aren't any until and/or unless we accept the case for representation and are successful in presenting your claim and achieving a recovery.
When Should I call a Lawyer After an Accident?
The general answer to when it's best to talk to a lawyer is, "As soon as possible."
Clearly that is subject to the stage in the process.
"I've had people call me from the scene of the accident, literally while they're recovering from the collision."

- Bill Powers, Charlotte Accident Lawyers
We do our best to make ourselves accessible.
People call us during times of need. That's frankly an honor.
Should I Give a Recorded Statement?
At the same time, if you've been involved in an accident, the first thing to do it to make certain you and your passengers are safe.
Call 911 if it's more than a minor fender-bender in a parking lot.
If it's safe to do so, check on other people involved in an accident.
Then take out your cell phone and start taking pictures.
Take pictures of your vehicle and other vehicles involved.
Take lots of pictures.
Circle the vehicles, taking shots from different perspectives and angles.
Take pictures of driver's licenses, insurance cards, license plates, etc., if possible.
Gather information, names of witnesses, their contact information, email addresses, and phone numbers.
But most importantly, take care of yourself, your safety, and the well-being of others on-scene as best you can.
A surprising number of serious injuries after a wreck take place in what's called a "secondary collision."
Other motorists don't see the collision or even people in the roadway.
They fail to slow down, occasionally running-down people rendering aid or directing traffic after an accident.
Assuming it's possible, secure the scene.
Move vehicles off the roadway or as far off the road as possible.
Protect yourself. Protect others. Render aid. Listen to First Responders. Follow their instructions.
When it's safe to do so, if you have legal questions, feel free to call us.
Lawyers Who Handle "Accident" Cases in Charlotte NC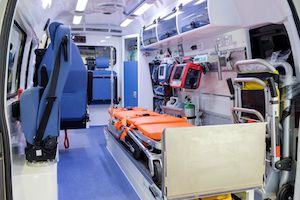 There are two important things we feel it important to point out.
First, there really is no such a thing as an "accident" when it comes to a motor vehicle collision.
Accidents are caused by negligence, when people don't follow the NC motor vehicle laws.
Everyone knows motorists are required to follow posted speed limits, stop for red lights, and yield right-of-way to pedestrians.
What some might forget is the requirement to drive your car or truck or motorcycle in a safe, reasonable fashion, considering the rights and safety of others.
We are all mandated to be able to stop our vehicles safety, to observe a proper lookout, and maintain appropriate stopping distances between other vehicles.
As such, if someone is speeding and causes a wreck, hurting you, that was not an accident.
They were not following the speeding laws.
In negligence claims, failing to pay attention, even if you don't mean to ultimately hurt someone in an "accident," subjects the negligent party and/or their insurance company to legal liability.
That's true also for drunk drivers who cause accidents.
If you suffered a serious injury or worse, if someone you love is killed by a drunk driver, that was not accidental.
The reckless choice was made to have too much to drink, get behind the wheel, and place the lives and safety of others at risk.
Drunk drivers who cause wrecks may be subject to punitive damages in NC.
While many people may refer to them as such, especially if you're searching for an attorney, we prefer to refer to "accidents" for what they are: wrecks, collisions, and traumatic events.
Second, while we are based in Charlotte, we (the Powers Law Firm PA) help people throughout both the State of North Carolina and South Carolina.
"We are a litigation law firm. We're courtroom lawyers. Whether it's me, a North Carolina attorney, or Chris Beddow, our South Carolina lawyer, we're here to help."

- Bill Powers
** Chris Beddow is the sole attorney at Powers Law Firm PA licensed to practice law in the State of South Carolina. He is additionally licensed to practice in North Carolina.
Bill Powers is an attorney only in NC and therefore limits his law practice solely to matters in North Carolina.
Attorney Bill Powers has traveled extensively throughout North Carolina, helping people in court with different legal issues.
Accidents take place throughout North Carolina and as such, when we can, we want to help people with their legal troubles after a wreck.
Our law firm is a multi-practice, multi-jurisdictional group. We are available for legal consultation on a wide range of different matters.