Carolina Commercial Vehicle Accidents
By Bill Powers, Carolina Semi Truck Accident Lawyer and NC Personal Injury Attorney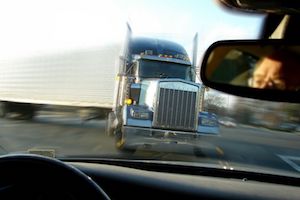 Big Rig trucking accidents are just different. When a semi-truck hits another vehicle on the roadway, bad things tend to happen. The correlation between commercial vehicle accidents, catastrophic loss, and fatalities is well-known among plaintiffs' lawyers nationwide.
That's true for other types of LMCs or "Licensed Motor Carrier" accidents involving buses, commercial transport vehicles, touring buses, dump trucks, wide load vehicles, over-the-road haulers, and other vehicles that affect interstate commerce.
"It's a matter of simple physics. At a length of 80 feet and approaching 80,000 pounds, the potential energy released upon impact with an 18-wheeler is massive. When people survive those semi-truck accidents, the chances of long-term, life-changing injuries as a result of the crash is significant."

– Bill Powers, North Carolina Accident Lawyer
Key Tip: There is no such thing as an accident. If you were hurt or a loved one was killed in a commercial vehicle wreck, and you did nothing to contribute to your own injuries, chances are, someone did something wrong.
Negligence is not an "accident." Legal liability for accident cases is predicated on duties, legal responsibilities, and the Rules of the Road.
Few vehicles on our interstate highways like I-85 in North Carolina, I-77 in South Carolina, and I-74 are as highly-regulated as commercial vehicles. That's also true for professional drivers who are required to possess and maintain a Class A, Class B, or some other forth of Commercial Driver's License.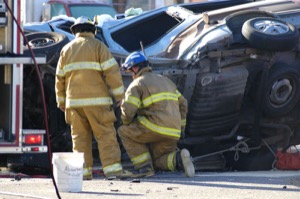 While it is common for the general public to refer to them as "accidents," we would all be better served calling them what they are: Wrecks resulting from lack of care and ignoring Carolina traffic laws.
In certain circumstances, criminal charges are occasionally appropriate in commercial vehicle accidents when the result is the death of another. (**See Death by Vehicle).
18-wheeler truck drivers are held to a higher standard of duty and responsibility. They are required under both state and federal motor carrier laws to maintain a safe, operable commercial vehicle.
Commercial drivers are subject to regulations as set forth by the FMCA or Federal Motor Carrier Safety Administration and recorded in the United States Code of Federal Regulations (CFR).
Class A and Class B Commercial Driver License (CDL) holders are charged with the responsibility to confirm, before carrying any load:
Proper Maintenance and Vehicle Upkeep
Proper Securing of Loads
Proper Operation of Breaking Systems
As motorists in North Carolina, we share the roads with an increasing number of commercial vehicles such as delivery cars and trucks, cargo vans and company vehicles. However, when a commercial driver rushing to make a delivery causes an accident by running a red light, speeding or making an unsafe lane change, it is often the occupant of the other vehicle who pays the price. The aftermath can include lost wages, ongoing medical bills, and a long and painful recovery.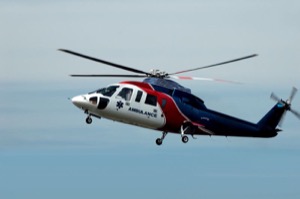 At the North Carolina law firm of Powers Law Firm, our lawyers will serve as zealous advocates to ensure that you are treated fairly by the commercial vehicle's insurance carrier.
A financial award will never restore the quality of life that a person enjoyed before a serious commercial vehicle accident. That's especially true if legal representation includes claims for Wrongful Death, Traumatic Brain Injury (TBI), and Spinal Cord Injuries.
However, a victim who is fairly compensated will be able to focus on recovering his or her health rather than dealing with immediate financial worries.
Insurance companies know that a serious injury places a great deal of financial strain, not only on the person who is injured, but also on family members who depend on that person for support. Many companies will try to pressure you into accepting a settlement that does not provide you with full compensation.
Contact our office if you have been in an accident and suffered an injury at the hands of any of the following commercial vehicles:
Delivery cars
Cargo vans
Delivery trucks
Company vehicles
Other commercial vehicles
Our lawyers believe that a portion of any verdict or settlement related to any injury should attempt to "make right the wrongs." We firmly believe that corporations should be held accountable for those intangible losses that cannot be replaced but nevertheless need to be addressed. We are eager to serve you.
When you bring your commercial accident claim to Powers Law Firm, our lawyers will take the time to fully explain the issues involved in your case- and your legal options. Our collaborative approach will enable you to effectively participate in decisions that will affect your future.
Free Attorney Consultation and Case Evaluation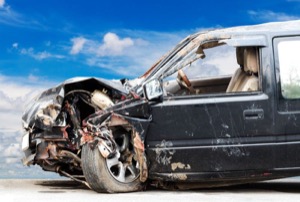 We offer free attorney consultations on the phone, in the office, in your home, or in the hospital if you are unable to travel. We are accessible through our law office answering service: 877-462-3841.
For NORTH CAROLINA TRUCK ACCIDENT LAWYER email Bill Powers: Bill@342HELP.com
OUR MAIN NORTH CAROLINA LAW OFFICE
2412 Arty Ave
Charlotte, NC 28208
Phone: 877-462-3841
You can also schedule an appointment by completing our simple contact form.
Powers Law Firm PA law associate legal counsel Chris Beddow is the only attorney licensed and authorized to practice law in South Carolina. As such, Chris Beddow is responsible for all advertising on the CarolinaAttorneys.com website, social media platforms, YouTube, and legal marketing materials. Chris Beddow is also licensed to practice law in the State of North Carolina.
Bill Powers is licensed to practice law only in the State of North Carolina and therefore limits legal representation to matters in North Carolina involving criminal defense, NC DWI laws, NC Traffic Laws, Alienation of Affection, Criminal Conversation, Family Law, and North Carolina personal injury cases.