Aviation Accidents Lawyer in North Carolina
By Attorney Bill Powers - General Aviation Enthusiast and FAA Instrument-Rated Pilot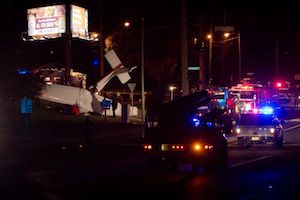 Aviation Accidents are no mistake. People are hurt. Lives change. If you need an aviation attorney, choose a NC lawyer who actually has flown a plane.
Aviation accidents are almost always serious, if not life-changing. Given the expansive aviation laws in the United States, one would be hard-pressed to accurately describe an airplane crash as an "accident."
Since literally the time of Orville and Wilbur Wright, the common causes of plane crashes are well-known and almost always entirely avoidable. If someone didn't do something right, something they were supposed to do, that's not an accident.
If someone failed to follow the rules of flying, aircraft, and "airmen," that's what courtroom lawyers call NEGLIGENCE.
If you were injured or a loved one was killed as a result of an airplane crash, it makes sense to retain an aviation attorney who understands flying. Indeed, it is a really good idea to seek out legal representation from a NC lawyer who has actually flown an airplane as pilot-in-command.
"Learning to fly is more than just getting behind the yoke, pushing the throttle full-forward, and rotating at the proper speed. In some ways the process of getting licensed as a pilot and obtaining the advanced credential of an instrument-rated pilot is as intense as becoming a lawyer."

– Bill Powers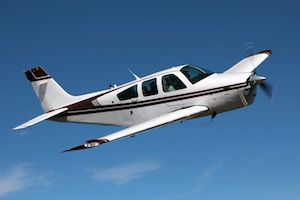 That's because pilots must remain current in order to fly an aircraft in the United States. While there are some laws in North Carolina regarding aviation accidents concerning claims for negligence or gross negligence, all aircraft in the US are regulated by the Federal Aviation Administration (FAA) and FARs (as licensed pilots call it) or Federal Aviation Regulations.
Pilots also are required to have extensive knowledge of the AIM or Aeronautical Information Manual, which is an FAA publication self-described as the "Official Guide to Basic Flight Information and ATC Procedures."
ATC stands for Air Traffic Control. All aircraft in the United States are required to abide by what might most simply be referred to as the "rules of the road." (Except those roads are in the air.) Pilots must maintain and follow rules (aircraft laws) regarding airspace requirements, communications, emergency procedures, aircraft separation, and ground operations.
Those FAA rules start with the aircraft itself and literally include aircraft designed to travel into the edge of outer space. Unless designated an experimental aircraft, the design, building, testing, and maintenance of all aircraft, planes, and jets are subject to strict guidelines imposed by the federal government.
"Aviation accidents and flying in general is an incredibly complex area of federal law. Pilots and the planes they fly are subject to very precise regulations. And while it may be a source of pride for many pilots, the title "pilot in command" means he or she bears the ultimate responsibility for the lives and safety of the aircraft and its passengers. They are also responsible for the safety of people on the ground who might be injured as a result of a plane crash."

– Bill Powers
What Happens in General Aviation and Small Aircraft Crashes?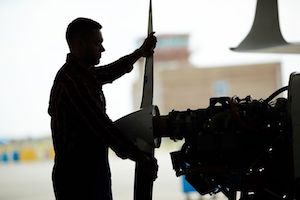 Even very minor "incursions" or incidents are required to be reported to the FAA Federal Aviation Administration. That includes "close calls" that resulted from pilot inattention.
Aircraft and aviation accidents don't just occur while flying or up in the air. How an aircraft is operated on the ground, even during towing, may be subject to FAA regulations.
For example, if an aircraft suffers a "wing strike" while being pulled out of the hanger or hits a ground vehicle, maintenance must be performed to inspect (and repair) aircraft damage before allowed to fly again. That is because even minor collisions involving airplanes can result in structural damage.
"The last thing a pilot wants to experience is a 'mechanical' while at altitude. That's what we call a mechanical problem or incident. Planes fly in the air, so they're built to be light but strong. Control surfaces, control modules for the alerions, and even weight-and-balance variances are always a concern for any good pilot."

– Bill Powers, FAA Licensed Instrument-Rated Pilot and Aviation Accident Attorney
Unfortunately, there is also another term ground crews use for "ramp accidents" or collisions of aircraft while on the ground: Hanger Rash.
Rather than properly inspect and re-certify an aircraft to what pilots refer to as "airworthy," it is sometimes assumed there were no internal or structural damages to the airplane. Obviously, that is not a safe practice.
"Small things make big differences when you're in the air, at altitude, and your airspeed is three times what you drive on the highway. The last thing you want as a pilot is something that affects how the aircraft flies."

– Bill Powers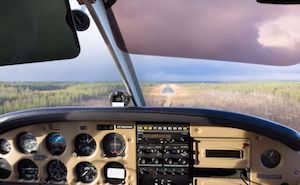 Old pilots are safe pilots. They avoid what younger "air jockeys" occasionally succumb to: "Gotta-Get-There-Itis." Inexperienced pilots may do that unintendedly. Aviation pilots who fly without proper concern for maintenance protocols and aircraft operation specs are unsafe pilots. One would hope the only person they injure, or kill, is themselves and not some unsuspecting passenger who has literally put their life in the pilot's hands.
"I've been there. I've been in the air and lost an engine, declared an emergency, praying we'd make it safely to the ground. It's much better to be on the ground, wishing you were in the air flying, than in the air, wishing you were on the ground. Aircraft do amazing things. Anyone familiar with the aviation industry, especially general aviation, know how incredibly dangerous flying actually is."

– Bill Powers
That is the very reason the FAA is so strict. Bad things happen when airplanes crash. Aircraft injuries and airplane wrecks can be caused by pilot error, bad weather, poor choices, lack of experience, maintenance issues, and mechanical problems.
That is also the reason why insurance to fly an airplane and to serve as pilot in command is so incredibly expensive. There is a certain level of dark humor associated with flying airplanes. To some extent it's necessary to get into the plane and fly.
"As pilots there are so many things we cannot see. We have to trust that the mechanic tightened the bolts, that there isn't some hidden structural damage to the airframe or that another pilot failed to report a 'prop strike' to avoid the cost of maintenance and repairs. Just like passengers rely on pilots to be current, to be safe, and to be cautious, we hope the people working in the hangar are also paying attention to detail. Given the regularity of airplane crashes we see in the news, that doesn't always happen."

– Bill Powers
In the vast majority of aircraft fatalities, airplane crashes, and aviation injuries we see as North Carolina aviation attorneys, something wasn't done right. It may be a combination of factors. . .most airplane accidents are. The pilot is ultimately responsible to review the maintenance records, to inspect the aircraft before flight, to confirm they are personally fit to the fly, and that the aircraft is airworthy.
As attorneys who help people who suffered life-changing injuries as a result of negligence, aviation accidents, and fatalities, we have the knowledge-base to help you navigate a complex system controlled by federal regulations and aviation laws.
"We will look at your case, free of charge. Aviation accidents rarely are the result of 'bad luck' or 'freak accidents.' Even if bad weather caused the airplane to crash, the pilot should have known to avoid the airspace. There are very few defenses to why airplanes go down. That's why it's not really fair to call them 'accidents.' It wasn't an accident - someone likely didn't do what they were supposed to do."

– Bill Powers, NC Aviation Accident Attorney
What standards are aviation pilots held to? Do they have a duty to passengers to be "fit" or capable of serving as Pilot in Command?
The FAA tracks not just the aircraft, but also how they are maintained, and maintenance issues. The FAA also keeps close contact with the pilots, demanding any captain or pilot in command must meet rigorous fitness and health standards.
Pilots, whether for general aviation or commercial air transport pilot (ATP), are required to maintain a Medical Certificate to fly. The level and intensity of the medical review ranges from Class A Medical Certificate, Class B Medical Certificate, to Class C Medical Certificate to fly an aircraft in the United States.
Commercial transport pilots, captains who fly in "commercial aviation" or who hold special licensure issued by the FAA as an Air Transport Pilot (ATP), are required to maintain a higher level of Medical Certificate. That means there are more physical tests, eye and hearing exams, and generally a deeper level of fitness to fly. And the associated evaluation is done by an FAA-certified doctor, who must be specially authorized to even issue such medical certificates / permits to fly.
North Carolina Aviation Attorney Bill Powers
Attorney Bill Powers is a licensed instrument-rated pilot. He understands the mechanics of flight, weather conditions, traffic patterns, air traffic control requirements, federal aviation regulations, and the Aeronautical Information Manual.
At the NC aviation law firm of Powers Law Firm, we handle aviation accident claims for clients throughout North Carolina. We know that the causes of these accidents can be many, including:
Pilot error
Air traffic control mistakes
Improper maintenance
Faulty design
Defective parts or construction
North Carolina Aviation Accident Attorneys
If you have been injured in a plane crash, or lost a loved one in an airline accident, you may be asked by the airline or insurance company representative to sign a waiver or compensation agreement.
Never sign anything until you have spoken to an experienced aviation accident attorney
Class Action or Individual Lawsuit?
In some cases, it may be to your advantage to take part in a class-action lawsuit against an airline or shipping company. We can help you make that decision. If you have been seriously injured in an aviation accident, you want legal advice from someone who understands how airplanes are operated. You want someone who knows the laws and regulations that govern the aviation industry, someone who understands airplane maintenance records, flight logs, and other industry documents. You need the offices of Powers Law Firm.
Contact Us
Contact the offices of Powers Law Firm for a free initial consultation to discuss your aviation accident claim. Call now: 877-462-3841.