Discovery Sanctions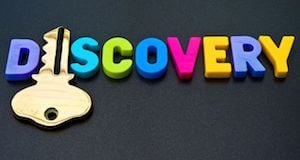 Court time to resolve civil lawsuits in North Carolina is limited and therefore an extremely valuable commodity. There are only so many days in a year available for a trial by jury.
Everything possible is therefore done to avoid wasting court time. Like beachfront property, trial dates are a limited asset.
Preparation is often key to presentation of a claim or demand for damages due to a car accident or other personal injury case.
Part of that planning-process necessarily involves the exchange of information through a process known as "Discovery."
The point is to avoid surprises in court, allowing the testimony at trial to focus on legitimate issues of fact and possibly law.
It's intended to be a smooth, efficient process.
Fact patterns that result in filing a Complaint with the Clerk of Court, tend to be complicated and occasionally convoluted.
It can take time to explain to the finder of fact what happened and to argue why certain laws of North Carolina deserve a judgment for damages.
Of course, that's true too if there are complex legal defenses to a lawsuit and the related Prayer for Relief.
Our legal system is set up to help expedite the presentation of evidence and arguments of legal counsel, hopefully providing for the efficient administration of justice.
Common Law
In large measure, given North Carolina began as a colony of Great Britain, our legal system adopted many Common Law precepts for presenting and litigating issues in court.
A fair trial and equal access to court (to resolve differences in a peaceable, non-violent fashion) requires the imposition of rules.
A fundamental common law precept taught to many lawyers in law school, and something we believe is extremely important to consider, is this:
"Those who seek equity (justice) must come to court with clean hands and a pure heart."

– Bill Powers
It's known as the Clean Hands Doctrine and is grounded in theological precepts.
What is Discovery?
The exchange of documents, information, and known facts regarding a legal dispute is often referred to as "Discovery." It's a process and may take several different forms.
The purpose of Discovery is to obtain evidence in advance of trial. Both sides of the litigation, meaning both the Plaintiff and Defendant in a lawsuit, disclose their position on the case and the evidence they have to support that legal theory.
The NC Laws of Civil Procedure and Evidence work, very purposely, to avoid the "element of surprise."
With the provision of information, lawyers can provide the sound legal advice. The parties can thereafter decide what's best for them.
Part of any decision-making process, relative to negotiations, settlements, and determining whether the risk of trial is worthwhile, involves possessing information.
"Our Charlotte lawyers firmly believe good decisions are often based on possessing good information."

– Bill Powers
What are Discovery Sanctions in NC?
In court, there are rules. Indeed, even prior to appearing in court for trial, there are rules.
The Clean Hands Doctrine demands fair play, good faith dealings, honesty, and full, open disclosure of information, documents, and facts.
Even if certain materials are ultimately determined not to be "relevant" to a legal proceeding or otherwise suppressed at evidence at trial, they may be subject to "discovery" through the pre-trial exchange of information.
The legal standard, roughly stated, is that inquiries regarding discovery are broadly interpreted.
It is not a legitimate defense or legal grounds to refuse to provide information solely because it is not "relevant" to the issue in dispute.
The Rules of Civil Procedure allow for inquiries that may reasonably lead to the discovery of facts or information.
Failure to follow the NC Rules of Civil Procedure has consequences. Proceeding in bad faith, not fully turning over documents, hiding or lying about evidence that may prove harmful to a claim, most often, will have a negative impact on the offending party.
The Court may punishment the offending party. It may dismiss a lawsuit, dismiss claims, dismiss or preclude presentation of evidence, and it may punish the party with financial sanctions.
In the worst case scenario, the Court always has Contempt Powers and may find a party in Contempt of Court.
Related Legal IssuesRule 37 Violations – NC Rules of Civil Procedure
A trial court may sanction parties for violating the Rules of Discovery. N.C.G.S. §1A-1
Proper notice of an alleged violation is required, as is the opportunity to respond and be heard. That is an essential element of Due Process of Law.
One cannot be deprived of property, which may include legal rights, without Due Process.
It is a Constitutional guarantee under the 14th Amendment of the Constitution (the federal, "US Constitution").
Before imposing a sanction for a discovery violation, the Court (another way of referring to the Judge) must first warn of the possible penalty and further give that party the opportunity to be heard.
The legal grounds for the sanction must be provided and the party subject to the sanctions must be advised, in advance, by a process known as "notice."
The Court, has an "inherent disciplinary authority." Williams v. Hinton, 127 N.C. App. 421 (1997)
Trial courts also have "ample power" to control how attorneys act in court and during pre-trial proceedings, which may include discipline and contempt powers.
Under Rule 37 of the NC Rules of Civil Procedure, the moving party must provide written notice and clearly indicate they seek sanctions for alleged violations of the Rules.
Sanctions for discovery violations require:
Notice of the Alleged Violation
Warning that a sanction may be imposed
The defending party must be apprised of the alleged conduct, allowing the opportunity to defend such allegations.
A certain level of clarity and specificity is required.
That is logical, given the purpose of Discovery in North Carolina is to avoid surprises.
"Even if one party has violated the Rules, they are still extended that basic precept. It's fundamental to the legal system."

– Bill Powers, Charlotte Lawyer
Due process is a right that must be made intelligently, voluntarily, and knowingly.
Types of Discovery in North Carolina
Certain aspects of discovery may apply to civil cases as well as criminal charges in North Carolina.
The methods of obtaining documents, materials, and information through discovery is generally thought of as more expansive in the civil forum.
As it relates to legal disputes for things like accident cases, disputes over money, and even issues involving separation and divorce, discovery may include things like:
Requests for Admissions
Requests for Production of Documents
Interrogatories
Depositions
Subpoenas Duces Tecum
Examinations of Evidence, Property, or Locations
Information provided pursuant to Discovery would be in addition to answers provided to a Complaint (lawsuit) and associated defenses and counter-claims, cross-claims, and responsive pleadings.
People unfamiliar with the legal system may not fully appreciate, if not misunderstand, the importance of and complexity of Discovery in NC.
It is often a time consuming, arduous process.
Failure to comply to discovery requests in a timely fashion may have negative consequences to a Prayer for Relief (the damages sought for things like lost wages, medical bills, and permanent injuries)
Charlotte Accident Attorneys – Powers Law Firm PA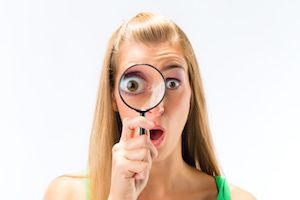 If you have been hurt due to the negligence of someone else, we may be able to help. Our lawyers are dedicated to zealous, compassionate advocacy.
We are courtroom lawyers.
And as such, we understand the complexities of the legal system, bringing lawsuits, and conducting discovery with the at-fault party and their attorney, if they have legal representation.
Success at trial requires substantial work prior to entering the courtroom.
For accident cases, things like car wrecks, trucking accidents, and wrongful death claims, it's imperative to immediately gather and protect the evidence associated with a cause of action.
That may include going to the accident scene and taking pictures.
It may also involve talking to witnesses, obtaining an accident report, reviewing medical records, and even securing a prior driving history and report of prior criminal convictions and accidents when possible.
We do that investigation, if properly retained as legal counsel, for free. It's part of what Plaintiff's Lawyers in Charlotte do to prepare a case for trial.
That's often referred to as a "contingency fee" type of legal representation. Legal fees are earned only if a settlement or verdict is achieved.
For legal matters related to car accidents, semi-truck wrecks, boating accidents, bicycle accidents, and motorcycle accidents, our Charlotte law firms provides a confidential consultation.
Everything you tell us (and our legal support staff) is strictly confidential under the attorney client privilege.
That's true even if you only consult with our Charlotte law firm and/or choose to go in another direction.
Call Accident Lawyer Bill Powers NOW: 704-342-4357
You may also email Bill at Bill@CarolinaAttorneys.com
We're here to listen and help. Call now. We'd love to hear from you.