Boating Accidents
Carolina Boating Accidents Lawyer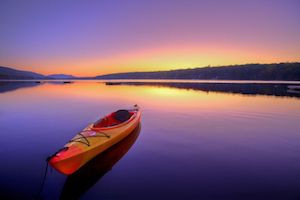 Boating, jet skiing, and swimming are great ways to spend a summer day in North Carolina's lakes, rivers, and the Atlantic Ocean. But what do you do when someone else's negligence spoils your summer fun and results in serious personal injury or death?
At Powers Law Firm, we handle boating accidents involving:
Motorboats, Boats, and Sailboats
Wave runners / Wet bikes / Jet skis
Water skiing / Wave boarding
Swimmers / Kayaks / Paddle Boards
Crashes into other boats, docks, and waterway markings / pilings
Propeller Strikes, Disfiguring Injuries, Head Injuries and Wrongful Death Claims
Few legal claims for an "accident" involving negligence are as traumatic as those caused by boating accidents. Whether it's an injury resulting from operation of a Jet Ski or a swimmer struck by a boat, the resulting claims for catastrophic damages, spinal cord injuries, and TBI Traumatic Brain Injury are nothing less tragic.
The full extent of the tragedy with the long-term and disfiguring injuries from a boat accident is hard to get through. I've seen families devasted by their injuries, including the loss of a loved one and the related wrongful death claims.
The tough part for Plaintiff Lawyers (attorneys who help people with accident cases) is knowing that in the case of a boating fatality (cases where people are struck while swimming or those involving careless or reckless Jet Ski operation) death could have been easily avoided had people used common sense.
Carolina personal injury law firm partner Bill Powers is an experienced boater.
"I grew up with boats. I have countless hours on the water. I am more than a personal injury lawyer who helps people with boating injury claims. My perspective is that of a lawyer and a boater who has personally witnessed boating accidents where something terrible happened, all due to the negligent act of another."

– Bill Powers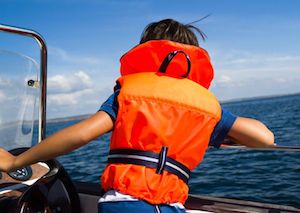 The United States Coast Guard reports there were nearly 4,300 recreational boating accidents in 2017. Of those, there were 2,600 injuries, with approximately $46 million in damages. There were also more than 650 fatalities due to recreational boating.
76% of recreational boating accidents, with a death, were the result of drowning.
Use of alcohol is the leading factor in the loss of life, accounting for almost 20% of recreational boating fatalities
In 80% of deaths on boats there was NO boating safety instruction
172 of the boating accidents involved a person struck by a propeller
Top 5 Causes of Boating Accidents and Personal Injuries:
Inattention by the Boat Operator
Failure to Scan / Improper Lookout
Lack of Knowledge / Operator Inexperience
Equipment / Boat Failure
Use of alcohol
During the summer months, our boating under the influence law firm and attorneys see a tremendous upswing in boating accidents, boating fatalities, and allegations of boating while impaired criminal charges in North Carolina and South Carolina.
If you or someone you care about has been injured due to boater negligence or boating while impaired BWI we are here to help.
Now is the time to call. 877-462-3841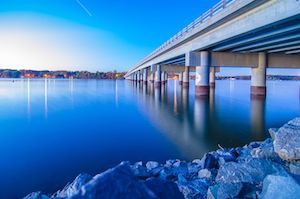 We know that injuries suffered in a boating accident can be serious, and can include paralysis, traumatic brain injury (TBI), spinal cord injury, broken bones, loss of limbs, as well as other serious injuries.
From Lake Wylie and Falls Lake to Lake Norman and the Catawba River Basin in the Piedmont, from the Intracoastal Waterway (ICW) to the mouth of the Cape Fear, we are here to help. Whether it's in fresh or saltwater, Bill Powers is able to help you with you boating accident and boat injury claims in NC.
We represent individuals throughout North Carolina who have been injured in boating accidents. Plus, law attorney Chris Beddow is available for consultation on boating accidents in South Carolina.**
The causes of boating accidents are many; alcohol or other controlled substances often play a part in wrongful death claims and boating accidents. Frequently, uses of the accident, which necessarily includes inspecting the watercraft, taking minors operate watercraft without the necessary experience or supervision. At Powers Law Firm, we zealously investigate the cause of your boating injury.
"We want to get to work right away on your legal claims. It's so incredibly important to immediately begin the process of investigating the case pictures, gathering witness statements, and collecting evidence."

– Bill Powers, Boat Accident Lawyer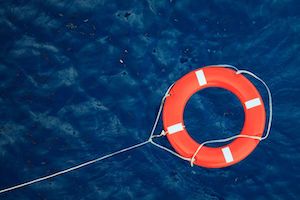 We handle personal injury cases on a contingency basis, which means that no legal fees are charged unless we obtain a verdict or settlement on your behalf. Clients are ultimately responsible for costs associated with the presentation of the case.
We also handle most other types of personal injury claims including:
Wrongful Death / Catastrophic Loss
To learn more about our personal injury practice, see our personal injury page.
At the law offices of Powers Law Firm, we represent people who have been hurt in boating and watercraft accidents in the Charlotte area and throughout North Carolina. We work extensively with personal injury victims, so we understand the emotional, physical, and financial consequences. We strive to help you get full and fair compensation for your losses.
Contact Us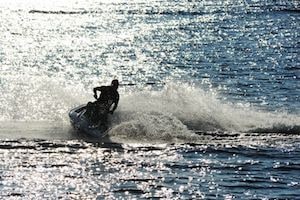 Contact Powers Law Firm to schedule a free initial consultation to discuss your boating or watercraft accident injury. Call now: 877-462-3841.
**Mr. Beddow is the sole attorney at Powers Law Firm PA authorized to practice law in South Carolina and is therefore responsible for all legal matters in South Carolina.