Motorcycle Accidents
Motorcycle Accidents in North Carolina - Mecklenburg, Union, and Iredell County NC Personal Injury Lawyers
by Bill Powers, Courtroom Lawyer and Harley Davidson Rider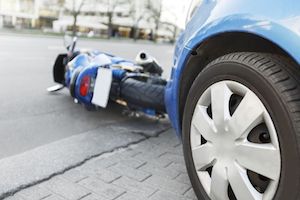 Everyone seems to understand accidents that involve motorcycles are often serious, with long-lasting injuries and damages. Rarely does a "car vs motorcycle" or "truck vs motorcycle" accident end well for the motorcycle driver and their passenger.
That has a lot to do with the physics of motorcycle accidents and the respective mass of the vehicles and their speeds. Collisions involving motorcycles are characterized by substantial, significant trauma and long-lasting, if not life-changing, personal injury issues.
Experienced accident lawyers and personal injury attorneys in North Carolina, ones well-versed in the NC motorcycle laws, tend to see a higher-than-normal incidence of TBI Traumatic Brain Injuries, Catastrophic Loss, and Wrongful Death claims, as opposed to standard accident cases.
"I own a bike (1964 Hardtail Harley). I ride, and I have personal experience on the road. It's more than just familiarity in handling NC motorcycle accident cases as a Plaintiffs' lawyer. I've been forced to lay a bike down more than once. I get how motorcycle wrecks happen and what, or who, causes them."

– Bill Powers
What are the Normal Injuries Associated With Motorcycle Accidents in North Carolina?
Our law firm and injury lawyers are well-versed on how motorcycle accidents, and the associated wreck injuries, happen. Standard, basic injuries commonly involve legal claims for lower leg fractures, ankle injuries, hand, wrist, and shoulder breaks. Obviously, that's in addition to any road rash associated with laying a bike down.
Clearly there are differences in the level and extent of personal injury claims, based on the roadway conditions, the size of the vehicles involved, and the relative speeds of each such vehicle. Charlotte is a dangerous city in which to drive and ride a bike on I-85, I-77, I-485, and I-74.
That's true in the surrounding towns of Monroe, NC in Union County and Mooresville and Statesville in Iredell County, North Carolina. Motorcycle wrecks take place on side-roads, in center-city traffic, as well as on the highways.
"Given the explosive growth of the Charlotte-metro region, the number of cars, semi-trucks, and motorcycles on the roadways is ever-increasing. It's common knowledge that people often live in one county and travel into Charlotte to work. That means the miles-driven metrics are through the roof, as are the numbers for motorcycle accidents in Charlotte."

– Bill Powers
There is a correlation between the number of vehicles, the miles-driven per day, and the motorcycle accident frequency and fatality numbers. Even low-speed collisions can have long-term consequences.
Motorcycle accidents may also involve spinal cord injuries and the related long-term physical therapy, which calls for a special level of care from a medical/treatment perspective. Lawyers approach such traumatic injury cases with special care too, as they can take time to develop and present claims. (**Important Statute of Limitations legal issues exist in all North Carolina accident cases. We recommend consulting with an accident attorney immediately.)
"Motorcycle wrecks tend to rise to the level of injuries we would see with a head-on collision associated with drunk driving accidents in North Carolina or commercial vehicle wrecks involving massive gross-weights."

– Bill Powers
What every rider knows about Motorcycle Accidents and people in cars and trucks don't know. . .but should: Most accidents involving motorcycles are caused by other motorists, not the person driving the motorcycle.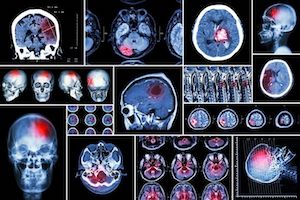 Clearly some accidents are caused by careless or careless and reckless driving on the part of the cyclist. Speeding can easily be a factor on certain high-performance motorcycles, adding to the level and type of personal injuries.
Statistics maintained by the National Highway Traffic Safety Administration (NHTSA) indicate:
In Motorcycle Accidents, resulting in fatalities, 34% involved speeding
Passenger vehicles in car accidents, again resulting in fatalities, 21% involved speeding
Semi-Truck / Truck accidents, with fatalities, 8% were speeding
3/4ths of all motorcycle accidents involve wrecks with another vehicle, normally a car or "passenger vehicle." 2/3rds of motorcycle accidents, involving other cars, are caused by the OTHER vehicle violating the NC Traffic Laws (violating the motorcycle driver's right-of-way).
The primary cause of motorcycle accidents is the failure to see the motorcycle. Unlike other accident cases involving cars or semi-truck wrecks, motorcyclists are hit (and sometimes killed) because someone "did not see" the motorcycle.
While high-speed collisions do take place on North Carolina highways, motorcycle accidents most commonly take place at intersections. Those motorcycle wrecks are caused by the "other vehicle" violating traffic signals, stop signs, and running a red light. Those are all violations of the NC traffic laws and the motorcyclist's right-of-way.
Motorcycle accidents in North Carolina are not accidents. They are caused by people not paying attention or violating the NC Traffic Laws.
Experienced courtroom lawyers don't refer to collisions involving a motorcycle as an "accident." Violating a law or not paying attention is actually negligence under the law.
Our primary responsibility as motorists is to exercise due care and caution, to keep a proper lookout, and to maintain a speed safe for the existing traffic and road conditions.
"Insurance companies call them 'accidents' to make them sound less serious than they really are. Such euphemisms are truly unfair, considering what happens as a result motorcycle wrecks, with life-changing personal injury issues and even the death of a loved-one."

– Bill Powers
North Carolina Motorcycle Accident Lawyers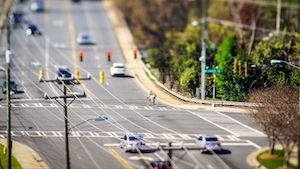 At Powers Law Firm, our personal injury lawyers provide legal representation to clients throughout North Carolina who have been injured in motorcycle accidents. We will review your case immediately and advise you on ways to protect your rights to recover damages.
We will also investigate to determine who was at fault and how extensive the damages are. You can help make the process easier by:
Storing the damaged motorcycle so that we can examine it
Taking photos of the accident site as soon as possible after the accident
Recording the names and addresses of witnesses (The police may do this, but any additional information you can provide will be helpful.)
Keeping track of all expenses related to your injury and recovery
At Powers Law Firm, we understand the financial impact that a serious personal injury can have on you. In addition to the physical injuries, you have medical expenses, rehabilitation costs, and lost wages or income. Our goal is to obtain the full and fair compensation you may deserve.
Sadly, too many rides end badly when carelessness or negligence causes serious injury or the death of a motorcyclist. If you have suffered a serious personal injury on a motorcycle as the result of someone else's careless act, please call us now.
You may contact the offices of Powers Law Firm to learn more about motorcycle accidents and the process of filing a claim for money damages.
Contact a Charlotte NC Motorcycle Injury Law Firm
We handle personal injury cases on a contingency basis, which means that no legal fees are charged unless we obtain a verdict or settlement on your behalf. Clients are ultimately responsible for costs associated with the presentation of the case.
Contact the offices of Powers Law Firm for a free initial consultation to discuss your motorcycle accident injury claim. Call now: 877-462-3841.