Truck Accidents
Trucking Accident Lawyers in North Carolina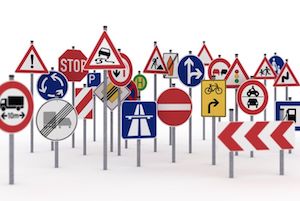 Everyone knows the dangers of driving. Whether you're the driver or passenger involved in car accidents or truck accidents in NC, we all understand the need to be careful and pay attention. And we all know how quickly people can be hurt (or even killed) when the rules of road aren't followed.
"Add 50,000 pounds of cargo to the normal dangers of driving in Charlotte or Statesville or Monroe and a semi-truck or tractor trailer, and you have a perfect recipe for life-changing injuries or fatalities if a commercial driver (CDL) fails to exercise due caution."

– Bill Powers
Truck drivers are held to special standards in North Carolina and nationwide. Indeed, you have to possess a special type of driver's license in North Carolina called a Commercial Driver's License or CDL, to operate a semi-truck, tractor trailer or large truck in NC (over a certain gross weight / load).
Lawyers in North Carolina experienced with helping people injured in truck accidents (personal injury lawyers) understand the differences between a normal driver's license (Class C) and that required for commercial vehicles and commercial driver's license (CDL) known as a Class A CDL in North Carolina and a Class B Truck driver's license.
Truck Drivers have special licenses because they are required to have special training in the operation of large tractor trailers. They need to understand the physics of operating a vehicle that tremendously heavy. It's more than turning an ignition key and pointing the semitruck down the highway.
Truck Drivers understand stopping distances, vehicle performance, load shifting, and other NC traffic laws. Commercial vehicle wrecks and the associated injuries are some of the most tragic, if not catastrophic, our truck accident law firm sees.
Wrecks involving semi-trucks also may result in wrongful death claims in North Carolina.
North Carolina Trucking Laws and Semi-Truck Regulations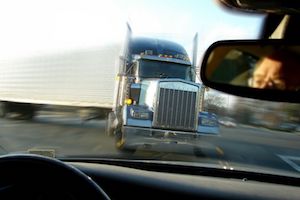 The State of North Carolina has certain rules of the road regarding how all motor vehicles are operated on public streets, roadways, and highways. Those rules tend to be more strict for semi-trucks and the people who drive them.
You may have seen special signs in North Carolina regarding:
Maximum Speed for Semi-Trucks and Tractor Trailers
Grade Requirements and Mountain Operating Duties
Weigh Stations
Lane Restrictions
Type of Roadway Limitations
What you might not realize is that how a truck is maintained is often as important as how the semi-truck or tractor trailer is driven on the highways.
"If they're hauling loads in North Carolina, truck drivers are required to inspect their vehicles before moving an inch. They need to inspect the brakes, make certain that loads are properly secured or tied down, and to confirm their maintenance logs are all in order."

– Bill Powers
That's all on top of having the right kind of license as a CDL truck driver and complying with rest periods, weigh-ins, and other state and federal motor transport laws.
Trucking Accidents and Semi-Truck Fatalities Are Almost Entirely Avoidable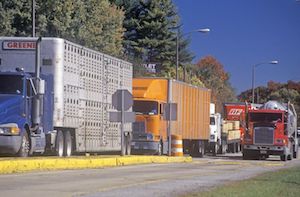 That statement may seem odd to you. How can a truck accident be avoided?
Our personal injury law firm and plaintiff's attorneys prefer not to call it an accident. Most trucking accidents take place because someone wasn't following the law.
Experienced courtroom lawyers in North Carolina call that negligence. If someone fails to follow the law, or even pay attention, or properly inspect their vehicle to make sure it's roadworthy, that may give rise to legal liability.
If you were injured in a trucking accident, or a loved one was killed due to the fact that the truck driver was tired, hadn't made sure their brakes worked or didn't properly inspect their load as the NC trucking laws require, then that's no accident. That's called negligence or a negligent act.
We help people and their families who are injured (or killed) in trucking accidents in North Carolina due the negligence of another, so please call us.
More information on Negligence Claims in North Carolina for:
"Our accident lawyers will want to talk to you immediately after the wreck. It is imperative to get to work on your case. As attorneys, experienced handling litigation issues in NC, we know how important it is to get the driving logs, maintenance records, and to sometimes immediately inspect the commercial vehicle involved."

– Bill Powers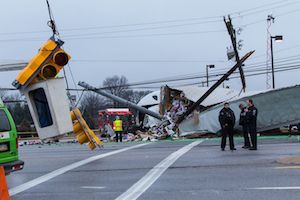 We prefer to sit down with our clients and meet in person. It helps us understand you and your case better. That is part of establishing a relationship built on trust.
But we also understand that isn't always possible. Regular car accident cases cause substantial traumas, including brain injuries. The injuries our law firm and accident lawyers see associated with trucking accidents are often catastrophic injuries.
That's true also for motorcycle wrecks, airplane accidents, boating accidents, and bicycle injuries where it is common to see brain injuries and spinal cord injuries.
"The nature and extent of damages and injuries that result from a trucking accident is largely a measure of the size of the semi-truck and the vehicle it hit. It's a matter of weight and force, which is often associated with the speed of the respective vehicles, and often the failure to follow the NC traffic laws or the NC trucking laws."

– Bill Powers
What our law firm and NC trucking lawyers look for in accident cases: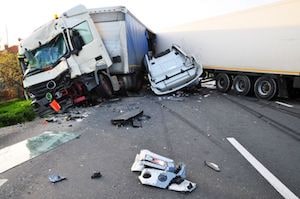 At Powers Law Firm, we review the evidence and factual background in your North Carolina truck accident case, including:
The experience, qualifications, and physical condition of the driver
Were there prior accidents or claims involving the driver and/or the vehicle?
How long had the driver been on the road?
The driving conditions
Was the weather a factor?
Did the truck driver take traffic and other factors into consideration?
The payload on the truck
Was the payload weight excessive?
Did it require special handling?
The maintenance records of the truck
Did the truck have a history of breakdowns or maintenance problems?
The drivers' logs
When investigating a truck accident claim in North Carolina, our lawyers identify the potential sources of financial recovery, including insurance policies and the personal assets of:
The trucker's insurance company
The trucker's employer
Your own insurance company
The company whose product is being hauled
The trucker
Truck Accident Lawyers in North Carolina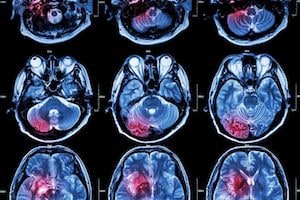 Charlotte is one of the busiest trucking hubs in the United States. Tractor trailer accidents are common on trucking routes such as I-85, I-485, I-77, Highway 74, I-40, and the Tyvola Road intersection. When an 18-wheeler bumps a car, or rolls over, or a trailer disconnects, catastrophic injuries can result, sometimes hurting the people in other vehicles sharing the freeway.
When you have been injured in a trucking accident, you need experienced legal counsel to zealously protect your interests. You need the offices of Powers Law Firm for a free initial consultation.
Contact Us
If you have suffered serious personal injury in an accident involving a semi, tractor-trailer, 18-wheeler, or other commercial truck, contact Powers Law Firm to schedule a free initial consultation to discuss your rights. Talk to a compassionate attorney today: 877-462-3841.