Subrogation and Insurance Issues
By Bill Powers, North Carolina Personal Injury and Complex Civil Litigation Attorney NC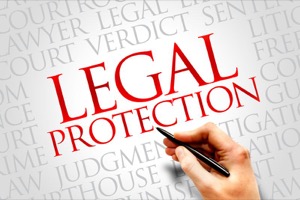 NC Insurance Law litigation involving negligence claims, liability, and responsibility for damages in North Carolina can be a bit confusing. Part of that includes Subrogation and Insurance Issues, as they often involve the interplay between North Carolina Insurance Laws and Federal Laws.
It's normal if you've been involved in a NC car accident to have questions like:
Who is responsible for an accident?
What is negligence?
What is legal liability?
What is subrogation?
What is contributory negligence?
What is comparative negligence?
Who's insurance pays for damages?
What is a Settlement Agreement?
Who gets reimbursed after a settlement?
Do insurance companies get a part of the settlement?
Even if a recovery is obtained after an accident case, there may remain other legal issues to resolve involving reimbursement for medical expenses, medications, and treatment for injuries after a NC accident.
For example, if an insurance company covered (paid for) medical expenses after a NC motorcycle accident (or other vehicle wreck), they may be entitled to reimbursement, in the event there is a settlement for money damages related to those medical bills.
Black's Law Dictionary defines Subrogation as:
"The principle under which an insurer that has paid a loss under an insurance policy is entitled to all the rights and remedies belonging to the insured against a third party with respect to the loss covered by the policy."
What are the North Carolina Contributory Negligence Laws? Is That Different than Comparative Negligence?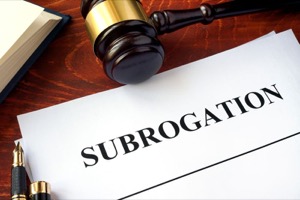 North Carolina is also one of very few states in the United States that still recognizes CONTRIBUTORY NEGLIGENCE as a defense, if not complete bar, from recovering money damages in NC accident cases.
Even after jumping over all the hurdles to obtain a verdict or settlement, which are substantial, your North Carolina accident lawyer must consider the disbursement of those settlement proceeds.
One would also want to address what portion of legal fees, if any, would be the responsibility of the insurance company, in that without the help of the plaintiff'a attorney and their efforts, there may have been no recovery at all.
In our professional opinion, contributory negligence is an incredibly unfair, outdated law in North Carolina that protects insurance companies and the people who cause wrecks. The basic principle behind the North Carolina defense, and the way it operates in court is this: You cannot contribute, in any way, to the cause of the accident or your injuries.
Most states in the United States have adopted instead a form of Comparative Negligence, where the legal responsibility or "fault" is apportioned by percentage.
Juries and sometimes judges determine legal liability based on apportionment of fault based on a negligent act or negligence resulting in a car wreck and damages.
That is not the Law in North Carolina.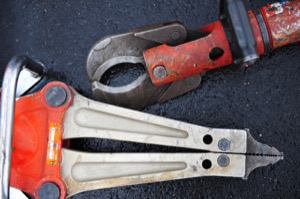 Contributory negligence was once common throughout most of the US. Most states, excluding North Carolina, recognized the fundamental inequity of contributory negligence.
The "contrib" defense continues to have a substantial impact on claims for damages in North Carolina, lost wages, medical bills, injuries, and accident lawsuits NC.
"Make no mistake, the NC insurance laws can be tough in their real-world application. On top of contributory negligence potentially preventing recovering any amount, even if the person who caused the accident was 99% at fault, the issue of who gets paid what, if anything, from the settlement or verdict, is often of equal importance."

– Bill Powers, NC Accident Lawyer
What is Personal Liability? Can You be Personally Liable for a NC Car Accident?
There are other legal issues that may come up with accident cases in North Carolina, where collecting on a judgment for money damages may require careful analysis of all the parties responsible.
Experienced NC plaintiff lawyers often refer to that as "legal liability" or being "liable for damages."
There are instances where people can be found to be personally liable for damages (responsible to pay for the damages from their money/assets) after an accident. That may happen if they failed to purchase enough insurance or high enough levels of coverage. That's also true too when the tort-feasor (the person who caused the accident) never purchased insurance or let the insurance policy to lapse.
After an Accident in North Carolina – The First Steps
If you suffered a catastrophic injury of any kind due to a motor vehicle accident (car accident, semi-truck accident or motorcycle accident) in North Carolina or some other injury from a boating accident or slip-and-fall accident, the first, and most important thing to do is this:
Protect your health and safety. Seek appropriate medical care and treatment. Prevent further injury, damages, or loss. Do that before anything.
Once that's done, then you may wish to seek legal representation to preserve your legal claims, help gather evidence, and protect your legal rights under the NC accident laws.
At the North Carolina law firm of Powers Law Firm, our lawyers help guide clients through complex financial and insurance issues, including managing subrogation and insurance issues and claims for reimbursement regarding:
Medical bills and hospitalization
Nursing care and home care
Physical therapy and occupational therapy
Medication
Adaptive equipment
What is an Insurance Subrogation Claim in NC?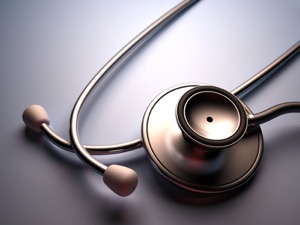 Until you receive a settlement or verdict for your personal injury claim, you will need to find another way of paying medical bills. For most people, this will be private medical insurance, medical coverage through an employer, or Medicaid or Medicare.
If there is a recovery for money damages, the party that paid medical bills will usually expect to be paid back. That is one form of an insurance subrogation claim.
Such claims are common with car and trucking accidents NC. Our lawyers may need to negotiate with medical insurance carriers to minimize their effect on the recovery.
North Carolina MedPay or Medical Payments Coverage
Some North Carolina car insurance policies include MedPay coverage. It provides supplemental payments to cover medical expenses from an accident. MedPay benefits generally do not have to be paid back after a personal injury settlement or verdict.
Free Attorney Consultation
We are eager to help with insurance issues such as subrogation and MedPay.
We offer a free attorney consultation on the phone, in the office, or in your home or the hospital if you are unable to travel. Call NOW: 877-462-3841.