Negligence is not an Accident
If You Were Injured and it Wasn't Your Fault, That's not an Accident.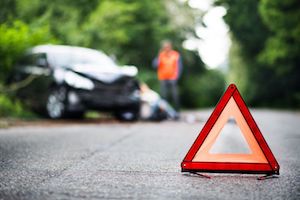 While we may all call them "traffic accidents," the truth is, someone was at fault. They didn't follow the traffic laws. That's what we call legal liability or culpability.
Negligence causes wrecks. Nothing about negligence is accidental or an accident.
And frankly, to refer to serious car wrecks as an "accident" in some ways adds an insult to a literal injury. That's called burden shifting and it is all too often an effective tactic to avoid taking responsibility for one's own actions.
"Oops, sorry I hit you. These things just happen, you know." The truth is, no they don't.
Accidents occur because the at-fault driver, or what personal injury lawyers may refer to as the tort feasor, made a decision.
Either they decided to ignore the rules of the road by speeding or following too closely or "drunk driving," all of which are violations of the NC traffic laws and all of which are intentional acts.
Or, they just weren't paying attention, keeping a proper lookout or maintain a safe distance, all of which are textbook negligence and common causes of wrecks.
We are all responsible for the foreseeable, natural consequences of our behaviors. That may include not paying attention or following the NC traffic laws.
With DWI charges, no one would say, "It's OK, he accidently drove drunk and hit someone." A decision was made to get behind the wheel and drive while impaired.
Indeed, if you were hurt due to drunk driving, that actually may entitle you to punitive damages.
What is negligence and what is a "negligent act" applies to other personal injury claims too. It doesn't necessarily mean the at-fault party is a terrible person.
They may not have the mens rea (Latin for the "evil mind" or criminal intent) necessary for an intentional tort; but, failure to follow the rules of the road often constitutes either a criminal charge or an "infraction."
Recovering Damages After a Car Wreck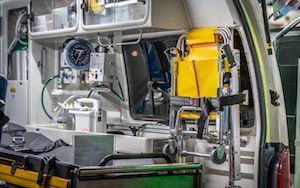 Under the NC insurance laws, every vehicle on our roadways must carry some form of insurance. You can't drive if you don't have what is called "proof of financial responsibility."
It's not just the responsible thing to do; NC DMV won't issue a license without insurance.
There are certain exceptions where motor carriers and large companies may be self-insured, but again, those are exceptions.
That may seem odd. Why aren't all driver's insured? Frankly, the answer is a bit complicated. The point is to make sure everyone is covered by at least liability insurance. That often runs with the vehicle.
To confirm that happens, vehicle registration is part of the insurance laws in NC. It's also the reason why YOUR insurance has something called "Uninsured Motorist" coverage or UM.
You likely also have another type of insurance called UIM coverage, which stands for "Under Insured Motorist" insurance.
One covers you in the event the tort-feasor isn't insured or the vehicle they were driving had a lapsed policy. That's UM.
The other type of insurance covers you if the person who caused the wreck didn't have ENOUGH insurance to properly compensate you for damages and losses.
You may also have another type of coverage on your personal policy called "Medical Payments" or "Med Pay." It can get pretty complicated working through UM, UIM, and Med Pay issues.
That's one way experienced PI Lawyers can help.
"Our attorneys help recover damages for injuries sustained after a wreck. We fight to counter the efforts of the insurance adjustor to shirk their legal responsibility."

– Bill Powers, Charlotte Lawyer
That may seem a bit odd. Why would an insurance company refuse to settle? The person who cause the wreck admitted they were at fault. They even apologized.
Frankly, if insurance companies did what was right and settled legit claims, there wouldn't be a need for injury lawyers.
It comes down to dollars and cents. Insurance companies make money by settling cases for less than they're worth... or not settling at all. They're not necessarily interested in your best-interests or even what's fair.
The insurance adjustor represents the insurance company and stockholders' profit margins. They profit on other's losses.
What are Damages After a Wreck? What's Covered Under Insurance?
First, the amount and extent of insurance may be limited. That's what injury attorneys call the "limits" or "policy limits."
Generally speaking, it's the total amount of insurance available to pay claims. We actively encourage clients to carry as much UM and UIM coverage as you can afford.
If someone has minimum coverage, that minimum being set by law in North Carolina, you want to make absolutely certain you have enough of your own insurance to cover damages.
Damages after a trucking "accident" or motorcycle "accident" or even car "accident" may include things like:
Property Damage
Loss of Value to the Vehicle
"Totaling" the Vehicle
Lost Wages
Medical Bills, Prescriptions, Surgical Procedures
EMT, Emergency Room, Transport and Ambulance Fees
Hospital Bills, X-Rays, Diagnostic Tests
Continuing Care, Rehabilitation and Physical Therapy
Compensation for Permanent Injuries, Loss of Limb, Scarring and Disfigurement
Other damages that were the direct and proximate result of negligence and in no way related to contributory negligence
Call Bill Powers – Charlotte Personal Injury Attorney
For injury cases and claims, we provide a free consultation. Everything you tell us, even if you chose not to retain the Powers Law Firm PA for legal representation remains confidential.
We also don't charge anything for the consultation for car accident cases. In fact, we only collect legal fees if we're successful in recovering a verdict, judgment, or settlement in personal injury claims.
That's what we refer to as a Contingency Fee. They are only available in PI cases and NOT criminal defense or family law matters.
You may reach Bill Powers by email at: Bill@CarolinaAttorneys.com