Are Recorded Statements Required?
Right after an accident, insurance companies scramble their adjusters, hoping to quickly settle claims. They know the faster they can get to you, the better it is for the carrier.
"Insurance adjusters aren't there for your best interests. They represent the company, not you."

– Bill Powers, Charlotte Accident Attorney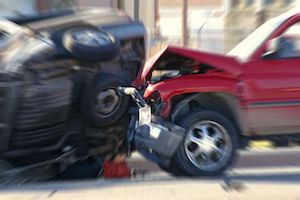 If an insurance company can settle for less than the claim is worth, or better yet, find a way to deny your claim altogether, they've achieved their goal to limit or eliminate legal liability.
Insurance companies profit mightily by quickly settling cases, denying claims, and shirking responsibility for an accident. Mind you, that's entirely legal under the NC insurance laws.
Calling it an "accident" only adds insult to injury. It's a type of burden shifting.
Nothing about your wreck was an accident. The person who is as fault didn't follow the Rules of the Road. And if you didn't anticipate the negligence of the responsible party, you might end up with zero under a legal theory called Last Clear Chance.
Even if the responsible party jumps out of their car and says, "I'm so sorry for hitting you, it's all my fault" that doesn't prevent the carrier for trying to find a way to avoid paying your lost wages, property damage, permanent injuries, and medical bills.
Contributory Negligence in North Carolina is alive and well. If you are even just 1% responsible for your own injuries, or failed to anticipate a negligent act by the person who hit you, you get nothing.
That often comes as quite a shock to people who have been hurt in a serious collision.
Should I Give a Recorded Statement?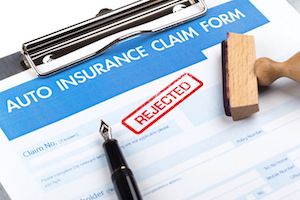 Do not give a recorded statement without first seeking the advice of an attorney. Contrary to what you may be told, formal recorded statements are not required.
Make no mistake, the NC insurance laws substantially favor big insurance companies and monied interests in several different ways.
North Carolina is one of the last remaining states in the nation that still recognizes the antiquated and unfair concept of contrib. Under the bill v paid laws, the at-fault party benefits from your major medical coverage.
They're given a credit against damages, even though they had nothing to do with paying your premiums. They also will bear no responsibility for raising everyone's major medical coverage rates in the long-run.
Under the auspices of "tort reform," the NC General Assembly passed Rule of Evidence 414, limiting your ability to collect damages.
Despite those laws, you are not required to give a recorded statement. You are not required to speak with directly with the claim adjuster, whether the conversation is recorded or not.
That's true for both the insurance company for the person who caused the wreck (the tort feasor) and your individual carrier.
Other than the basic requirements for a reportable accident and calling 911 after a wreck, it's generally better not to take a chance in speaking to an adjuster alone.
Talk to an experienced PI lawyer. Call Bill Powers NOW 704-342-HELP.
How Much are Legal Fees in Accident Cases?
Most accident injury lawyers will provide a free consultation. At least that's true at our law office, the Powers Law Firm PA.
You won't get a bill in the mail after calling us. That's not how we earn legal fees.
Personal injury lawyers normally only get paid upon achieving a verdict or successful settlement. That's called a Contingency Fee in NC.
Our law firm works on a contingent legal fee basis for all trucking accidents, motorcycle wrecks, and car accident cases. It is a generally a % of the total recovery.
Everything you tell us also is strictly confidential. We keep secrets. That's what lawyers mean by saying we provide a confidential consultation.
You also won't be pressured to retain the firm for legal representation. It's OK to think about things and decide what is best for you.
What's the First Step in Settling Accident Cases?
Accident cases can be complicated. While there may be similarities between cases, no two legal claims are exactly alike.
Your case deserves careful consideration by a legal professional who is dedicated to obtaining fair and full compensation for your injuries, damages, and losses.
So as the first step, you're doing it now. You're researching lawyers, likely because you understand the value of good legal advice.
"After more than 20+ years handling accident claims, I have strong opinions about what I think is the best way to present a claim. I prefer to start looking at the big picture, thereafter delving deeper-and-deeper into the specifics of your case."

– Bill Powers, Charlotte PI Lawyer
Following a prescribed protocol, each-and-every time, helps provide consistency in presenting a claim.
Our goal is to achieve a full recovery, if that's possible given the nature and extent of your injuries. Attention to detail helps ensure that happens.
To schedule a consultation with Attorney Bill Powers you may email him at Bill@CarolinaAttorneys.com
We provide legal assistance in the Charlotte metro region, including:
Mecklenburg County Accident Claims
Union County NC / Monroe, North Carolina
Gastonia NC in Gaston County
Mooresville NC in Iredell County
Statesville, North Carolina
Salisbury, NC in Rowan County