Accidents with Police Cars and Ambulances
Under NC DMV Rules can Police Speed or Break Traffic Laws?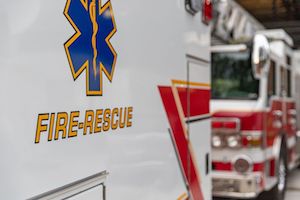 Article 1 of Chapter 20 in the General Statutes establishes the North Carolina Division of Motor Vehicles or "NC DMV" and further sets forth the various NC traffic laws.
If you've heard of the term, "rules of the road," Chapter 20 establishes what are criminal charges, what are infractions, and how points are assigned for different traffic offenses.
In the civil context, when it comes to claims for damages after an accident, negligence may be predicated on alleged failure to follow the rules of the road, including breaking the NC traffic laws.
Indeed, in some circumstances, willfully breaking the traffic laws in North Carolina may be deemed grossly negligent, subjecting the tortfeasor (the person legally responsible for the wreck) to possible claims for punitive damages and attorney fees when legally appropriate.
As such, asking whether police officers are allowed to speed or can emergency vehicles can break the traffic laws is a legitimate line of inquiry.
The answer is, "it depends."
Do the Traffic Laws Apply to Emergency Vehicles?
All drivers, including police vehicles, ambulance drivers, first responders, and fire fighters, and rescue personnel are required to exercise reasonable care in the operation of vehicles.
Most times, when driving along the roadways and highways of Mecklenburg County (and all of North Carolina for that matter), police officers, EMT, and fire trucks must follow the rules of the road.
The legal standard of care is no different than that imposed upon anyone else on the road.
During non-emergency operation, police cars and fire trucks and ambulances are generally treated as just another vehicle on the roadway.
The have to follow the rules like everyone else.
There are certain circumstances when the ordinary traffic laws, including driving in a way that might normally be somewhat dangerous or reckless driving, do not apply to emergency vehicles.
What could result in an expensive ticket and even criminal charges for the general public, may be completely inapplicable to first responders.
Emergency Response, Emergencies, and Law Enforcement
If responding to an emergency and in the course of their official duties, police officers, ambulance drivers (both public and private), firefighters, and certain other NC State agencies may speed with legal impunity.
Under the NC traffic laws, they may also block the roadway, use the emergency lane for travel, stop and direct other traffic, cross the center line, pass through red lights, and cross over highways.
Emergency vehicles are given a fair amount of latitude in responding to accident scenes and other emergencies.
Similarly, law enforcement officers like CMPD – Charlotte Mecklenburg Police Department, NC Highway Patrol, Mecklenburg County, and other local municipality police officers in places like Matthews, Pineville, and Davidson, are allowed to speed in enforcement actions, to respond to emergencies, and to chase fleeing suspects.
But there are limits.
Emergency vehicles, when acting in response to such an emergency (legally authorized time/purpose) must exercise reasonable care. They also may be required to activate emergency equipment.
"While answering an emergency call or responding to an accident, police officers and other rescue personnel aren't supposed to cause additional accidents or create unreasonable risks – Bill Powers, Charlotte Accident Lawyer
What are the NC DMV Rules for Emergency Vehicles?
When en route to the scene of an accident or during an enforcement action, police officers are authorized under the law to speed.
Other emergency vehicles related to responding to an emergency, accident, or other emergent situation, such as ambulance drivers, fire fighters, rescue personnel, and even State EMS agencies are also afforded protections in speeding.
All such first responders owe the general public a duty of due caution and exercising care in getting to the scene.
That's one reason police officers and other rescue personnel receive specialized training in the operation of their vehicles.
They practice high speed maneuvers and emergency scenarios. In fact, some State Highway Patrol and CMPD vehicles have special equipment on their vehicles including enhanced suspensions, braking systems, and high-powers engines.
If you've ever dialed 911 during an emergency, you want police and fire and medic to get there as quickly as possible.
The general public wants tax dollars spent on top-notch rescue vehicles, equipment, and training.
It makes us all safer in the long run.
Having said that, police officers and other emergency vehicles are subject to their training.
There are times, even for someone properly trained, when police and emergency vehicles are operated in an unsafe and possibly illegal fashion.
When are Emergency Vehicles Allowed to Speed?
There are certain times under the NC traffic laws that speeding laws do not apply.
Pursuant to N.C.G.S. § 20-145, that is entitled "When speed limit not applicable," the law states that speed limits shall not apply.
It provides legal protections and special rules for emergency vehicles like:
Police Chases, Enforcement Actions, Emergency Response, and proceeding under the direction of law enforcement, in suspect apprehension
Firefighters, EMT, EMS, Fire Trucks, and Rescue Personnel in response to a fire alarm, accident, or other emergency
Public and Private ambulance drivers, ambulance services, and duly authorized emergency rescue / medical personnel responding to emergencies and accidents
Authorized state agencies as part of Emergency Response, Public Safety, and Public Health duties
What is the "Move Over" Law in North Carolina?
Upon the approach of any law enforcement, fire department, and rescue vehicles
Emergency vehicles and police officers are granted broad authority in the exercise of their duties, especially when lives are in danger and/or there exists the possibility of imminent, serious danger to the public.
They may need to stop or block traffic and reroute the flow of traffic, creating room for tow-trucks, rescue, fire, medic, and even creating landing zones on highways for hospital helicopters.
N.C.G.S. 20-157 requires all motor vehicles (drivers) to pull over for emergency vehicles when they are, ". . .giving warning signal by appropriate light and by audible bell, siren or exhaust whistle."
When that happens, you are required to slow down and carefully pull over to the right side of the roadway or curb edge.
Motorists in North Carolina are directed to "immediately drive" to a safe, appropriate location in a safe, appropriate manner.
The NC Move Over Law also applies when emergency vehicles, police, and other public servants are already pulled over.
If "parked or standing within 12 feet of a roadway" traveling motorists must pull into a lane of travel not nearest to the emergency vehicle or the standing public servant.
The public safety vehicles (police, fire, medic, etc.) must use an appropriate light as a warning to other vehicular traffic.
If moving to a different lane of travel away from the stopped vehicle is not possible, due to traffic or other safety concerns, you must reduce your speed until "completely past the authorized emergency vehicle" and/or the public safety official standing near the roadway.
Failure to do so may result in more than a traffic ticket.
There are also serious criminal charges related to failing to move over, one of which is a felony in North Carolina.
Willful violation of a law enforcement directive or order, in the event it inferences with the officer's performance of official duties. Certain conduct may serve as a legitimate basis for charges alleged resisting or obstructing a public officer in North Carolina.
Resisting Officers (resist, delay or obstruct) is a misdemeanor charge, a Class 2 Misdemeanor offense.
In the event a first responder, police officer, or other emergency personnel is killed or seriously injured due to a violation of the NC Move Over law, the State may seek an indictment for a Class I Felony.
Can You Sue Ambulance Drivers for Negligence? Can the Police be Sued for Causing an Accident?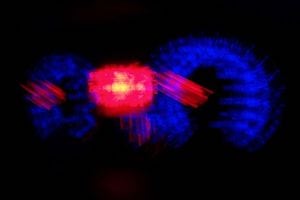 While there are legal protections in place, emergency vehicles and police are not given carte blanche (unconditional authority) to cause accidents and create havoc.
When responding to an emergency, speeding isn't even considered "breaking the law."
There are instances though, when speeding coupled with other dangerous driving and/or when speeding is not necessary, appropriate, or consistent with internal polices, that could result in civil liability.
The manner in which police and emergency responders speed is subject to some level of review and scrutiny.
They must proceed carefully and with due caution.
They also must follow protocols established by their local agencies, including things like activating emergency equipment, slowing down before crossing intersections, keeping a safe lookout, and anticipating oncoming traffic.
North Carolina is also a Contributory Negligence state. It is one the last states in the nation to provide legal defenses to negligent parties due to "contrib."
Motorists in North Carolina are also subject to the defense known as Last Clear Chance.
As such, even if rescue vehicles or police are primarily responsible for an accident, the injured Plaintiff cannot have contributed to the accident and/or the resulting injuries.
Frankly, it can be a bit complicated.
If you've been injured due to what may be determined negligent driving by emergency vehicles, call our Charlotte injury lawyers to discuss your legal options.
Legal fees are not charged for consultations on accident cases, negligent claims, and other plaintiff injury matters.
That is different from legal matters that involve family law, divorce, and child support, where consultation fees, hourly rates, and retainers are generally required.
North Carolina Accident Laws: Topics of Interest and Legal Issues
Call our team of Charlotte accident lawyers in North Carolina NOW: 704-342-4357.
You may reach Bill Powers by email at: Bill@CarolinaAttorneys.com