North Carolina Criminal Law Chapters 14-43.11: Human Trafficking of a Minor Involving Sexual Servitude (Felony)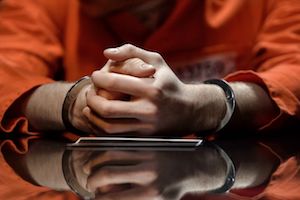 We help clients who have been sexually abused.
Our focus is on providing legal advice with compassion and empathy. We seek to hold institutions, including churches, schools, and daycare facilities, as well as individuals responsible for sexual abuse, battery, rape, and indecent liberties with a minor.
The State of North Carolina prosecutes sex offenders in criminal court.
Our law firm seeks money damages in civil court Those are separate and apart from criminal prosecution in criminal court.
We are not prosecutors.
We are civil attorneys who bring lawsuits and civil causes of action when legally appropriate and necessary.
We also negotiate settlements on behalf of clients for financial compensation for damages.
The following information is provided to help those harmed by sexual abuse to better-understand the sexual battery laws in North Carolina.
1. Definition and Elements of the Crime
Under North Carolina Criminal Law Chapter 14-43.11, human trafficking of a minor for sex is defined as the intentional use of coercion or deceit in order to subject, hold and/or maintain a minor in sexual servitude in order to trade the minor's sexual services for anything of value.
To prove the crime of human trafficking of a minor involving sexual servitude, the State must be able to establish the following prima facie elements Beyond a Reasonable Doubt:
That the Defendant willfully and/or in reckless disregard of the consequences of the action, held a minor (a person less than 18 years of age) in sexual servitude
That, in doing so, the Defendant intentionally, by coercion and/or deceit, subjected and/or maintained that person in/to/for any sexual activity for which anything of value is directly or indirectly given (promised to or received) OR in/to any sexual activity that is performed or provided
Mistake of age is not a defense to prosecution under North Carolina Criminal Law Section 14-43.11.
"Coercion" includes: (1) causing or threatening to cause bodily harm to any person, physically restraining or confining any person, or threatening to physically restrain or confine any person and/or (2) exposing or threatening to expose any fact or information that if revealed would tend to subject a person to criminal or immigration proceedings, hatred, contempt, or ridicule.
"Deception" includes: (1) creating or confirming another's impression of an existing fact or past event that is false and which the accused knows or believes to be false; (2) maintaining the status or condition of a person arising from a pledge by that person of his or her personal services as security for a debt; and/or (3) promising benefits or the performance of services that the accused does not intend to deliver or perform or knows will not be delivered or performed.
The Defendant would not be guilty of human trafficking involving a minor if: (1) the Defendant was a victim of human trafficking, involuntary servitude OR sexual servitude at the time of the offense; AND (2) That the Defendant was coerced and/or deceived into committing the offense as a direct result of the Defendant's status as a victim. (The Defendant's assertion of coercion or deceit is a denial that they committed any crime).
2. Examples
Defendant waits at bus stops and lures underage women into his car with the promise of money, drugs or alcohol. Defendant kidnaps and drugs the women. Defendant then sells the young women to other individuals for sexual acts in exchange for compensation. Defendant can be charged with human trafficking of a minor involving sexual servitude.
Defendant recruits three young women to work for him. Defendant then posts picture of the women online with advertisements offering sex. Defendant drives the victims to inquiring clients in exchange for money. Defendant can be charged with human trafficking involving sexual servitude.
3. Related Offenses
Other similar or related offenses include:
Indecent Liberties with a Student
4. Penalties
The crime of human trafficking of a minor involving sexual servitude is a Class C felony punishable by a maximum period of incarceration of 231 months in a state correctional facility. The accused can also potentially face federal prosecution for these charges if criminal actions took place across state lines.
5. Legal Representation for Claims Involving Sexual Assault and Battery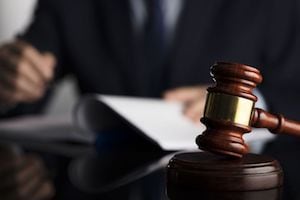 The Powers Law Firm PA represents Plaintiffs in bringing claims against sex offenders and institutions, including churches, who fail to property supervise and train their employees and staff.
If you or a loved one has been abused, we encourage you to speak with legal counsel about your possible options.
Even with recent changes to the laws in North Carolina regarding filing suit and the timing of bringing a claim, a Statute of Limitations often applies in such matters.
Time may be of the essence. Failure to bring a cause of action within the statutorily authorized time-frame may result in the complete waiver of the right to bring suit or recover.
Our law firm provides confidential consultations for such legal matters throughout North Carolina.
Given the sensitive nature of legal claims, we prefer to meet in-person when possible.
We also do not charge legal fees for consultations involving causes of action against tortfeasors for claims involving sex offenses, sexual battery, and sexual abuse.
Call NOW: 704-342-4357
You may also reach Bill Powers personally by emailing him at: Bill@CarolinaAttorneys.com